Our Services
---
Combination Unit Services

Tank cleaning
Plant turnaround
Well pad maintenance
Compressor station cleaning
Texas gates cleanup
Thawing lines/culverts
Drilling mud disposal
Fluid transfers
Spill cleanups
Cleaning for crews/welders
Single Axel Combo Unit Specifications
4 meter debris tank
3 meter water tank
Wet steam only
Water pressure up to 3000 PSI
Tri Drive Combo Unit Specifications
10 meter debris tank
3 meter water tank
Wet steam only
Water pressure up to 3000 PSI
Our Services
---
Pressure Truck Services

Well loads
Flowline push
Pressure testing BOPs
Specialize in service rig work o Pressure Truck Unit Specifications
Tandem axel
10 meter cube tank
3 x 5 pump
Pumping pressure up to 5000 PSI

Man Basket Unit Specifications
Hydrovac Services

Trenching
Working with utility companies
Working with grounding mats
Specialize in daylighting
Hydrovac Unit Specifications
Rival set ups
Tandem axel
3 meter water tank ▪ 7 meter debris tank ▪   Tank specifications?
Mobile Oilfield Tubing Inspection Service
Inspection tubing 2 7/8 inches, 3 ½ inches and 4 ½ inches
About Us
---
Bump Energy Services Ltd. was incorporated in 2004 by Brent and Carrie Becker in Elk Point, Alberta. Today, we are a family owned and operated business specializing in combination units, pressure trucks and hydrovacs, mobile oilfield tubing inspections in the Lakeland area.
Our goal and commitment at Bump Energy Services Ltd. is to enhance our company's health and safety culture by proactively working together to strive for zero incidents and accidents that can lead to losses of:
People
Equipment
Materials
Environment
Production
Image
Clients
 We encourage a "team" atmosphere among our employees and pride ourselves in hiring local people and providing quality services. 
We support local organizations, clubs and charity events that relate to arts/entertainment, special projects and sports, that enhance the lifestyle of our employees and our communities.
Commitment Statement
---
The BUMP ENERGY Safety and Health Management System (SHMS) is driven by leadership and commitment from senior management and its readiness to provide resources for HSE matters. BUMP ENERGY is committed to providing a productive, safe and healthy work environment for our employees, contractors, clients, customers and visitors.
Our commitments are communicated to all employees, contractors and suppliers.
To instill a corporate culture where harm to our staff through work is totally unacceptable.
To be proactive in assessing health, safety and environmental hazards for new business, new and existing work systems, practices and equipment.

To encourage team problem solving at all levels of the organization to implement work practices that continually improve safety, environmental standards and productivity.
To report and investigate incidents and implement systems and practices that prevent re-occurrence.
To ensure compliance with legal requirements and industry standards.
To train managers and employees to competently perform work described in safe work procedures.
To provide information to all employees, contractors and customers that inform them of health safety and environmental issues relevant to BUMP ENERGY operations.
To ensure products are safe and without adverse environmental impact.
All BUMP ENERGY staff have a responsibility for implementing this safety and health management system by striving to achieve a zero tolerance towards hazards, incidents and injuries.
We continuously improve safety and health management by setting objectives, plans and performance measures and regularly reviewing progress against the targets set.
We involve our staff in safety and health management through training and by contributing in identifying, assessing and controlling hazards.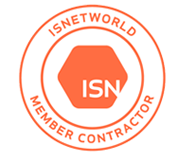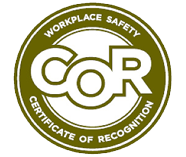 Let's Get In Touch
---
780-724-4656
bump2@telus.net